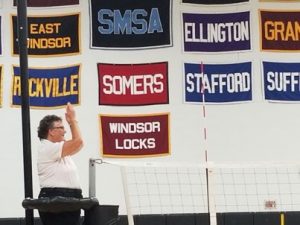 Important Dates
Girls Volleyball:

Start of the Season Meeting- Aug 29 New Britain HS
First contest- Sept 7
State tourney begins- Nov 7
State Championships- Nov 18
End of Season Meeting: Possibly Nov 19
Training Schedule
Sunday June 18 Zoom
Thursday June 22 Glastonbury High
Sunday June 25 Zoom
Thursday June 29 Glastonbury High
Thursday July 6 Glastonbury High
Sunday July 9 Zoom
Thursday July 13 Glastonbury High
Sunday July 16 Zoom
Thursday July 20 Glastonbury High
Become an official
To learn more about becoming a volleyball official in Connecticut, click HERE.
Applications received will be considered for the 2024 season.
Coral and Ed Honored
CBVO members Coral Richardson and Ed Adajian will be inducted into the Connecticut Women's Volleyball Hall of Fame.  Join us on November 21 to celebrate this accomplishment.  For more info, go to www.ctvballhall.com.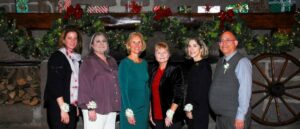 Tyrone inducted into Hall of Fame
See more about CBVO Hall of Famers and future events visit to ctvballhall.org.
CBVO Members in the Connecticut Women's Volleyball Hall of Fame