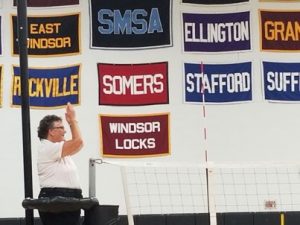 Important Dates
CIAC Tournament:

Finals: Saturday, Nov 20 @East Haven

End of Season  Meeting:  Nov 21, 2021

Proposed Amendments to Constitution:  pdf  |  ppt

CT Women's Volleyball Hall of Fame Induction: Nov 23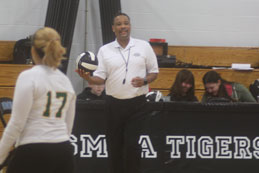 Paula to be inducted into Hall of Fame
On November 23rd, Paula McNearney will be inducted into the CT Women's Volleyball Hall of Fame.  The event takes place at a dinner at the Aqua Turf.  Let's turn out in force to congratulate Paula on this great recognition of all she's done for volleyball over the years.  More information can be found at ctvballhall.org.
Deadline for registration is October 26.
Become an official
To learn more about becoming a volleyball official in Connecticut, click HERE.
Applications received will be considered for the 2022 season.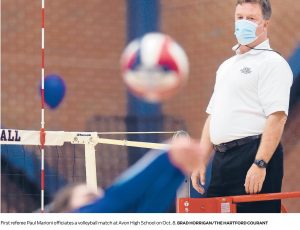 Hartford Courant, Oct 11, 2020
Heather Kursman normally loses four or five volleyball officials before every high school season, due to retirement, job changes or other life changes.
"I lost the biggest percentage of officials this year — at least 40%," she said. "Like 25-26 officials."
Kursman, of East Hampton, is the scheduler for the Connecticut Board of Volleyball Officials north division, which serves the central part of the state ranging from Meriden to Enfield to Windham. She's been involved in volleyball officiating for 35 years. Read more.